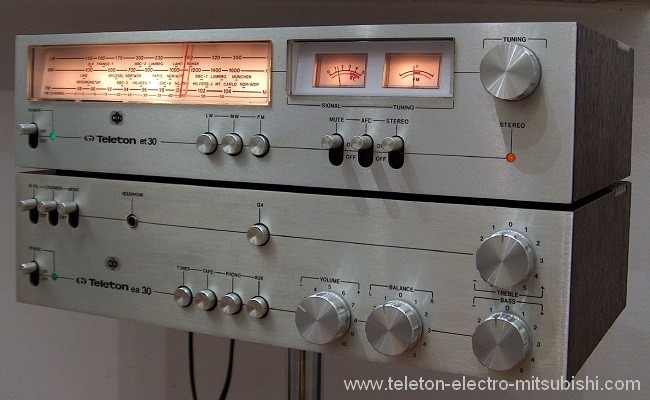 EA30 et ET30
Le look de cet appareil en fait un modèle bien à part chez Teleton la sérigraphie est intéressante ces
lignent qui relient les boutons les uns aux autres est unique l'absence de VU-mètre ce fait remarquer
sur cette grande façade nue, l'ensemble avec le tuner donne un bel ensemble qui aurait été encore
plus remarquable si l'ampli avait disposé de Vu-mètre sous les indicateurs du tuner.



The look of this device makes it a model well apart from Teleton silk screen is interesting these




lines that connect the buttons to each other is unique the absence of VU meter this points out




on this large bare facade, the set with the tuner gives a beautiful set that would have been still


more remarkable if the amp had arranged Vu-meter under the indicators of the tuner.

Das Aussehen dieses Geräts macht es zu einem Modell, das abgesehen von Teleton-Siebdruck interessant
ist

Linien, die die Knöpfe miteinander verbinden, sind einzigartig, wenn kein VU-Meter darauf hinweist
Auf dieser großen, kahlen Fassade gibt das Set mit dem Tuner ein schönes Set, das noch hätte sein
können

bemerkenswerter, wenn der Verstärker Vu-Meter unter den Anzeigen des Tuners angeordnet hatte.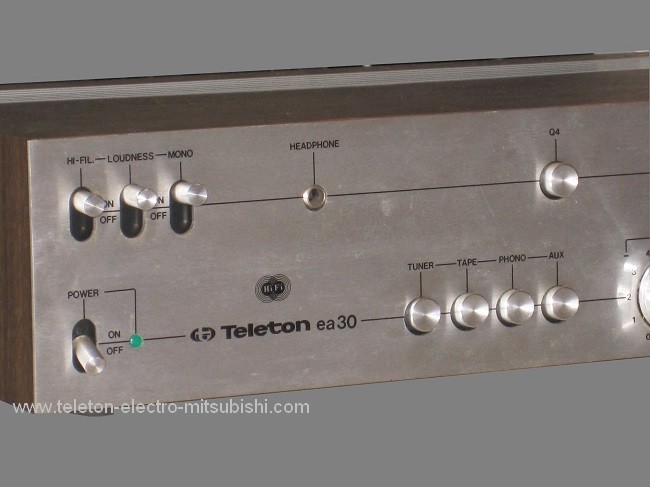 EA30
Du grand classique pour l'équipement quatre entrées Tape Phono Tuner et Aux, les deux filtres
passe-haut et pass-bas et le passage possible de stéréo à mono si besoin.



The classic equipment for four inputs Tape Phono Tuner and Aux, the two filters


high-pass and low-pass and the possible transition from stereo to mono if necessary.

Die klassische Ausrüstung für vier Eingänge Tape Phono Tuner und Aux, die beiden Filter


Hochpass und Tiefpass und der mögliche Übergang von Stereo zu Mono wenn nötig

.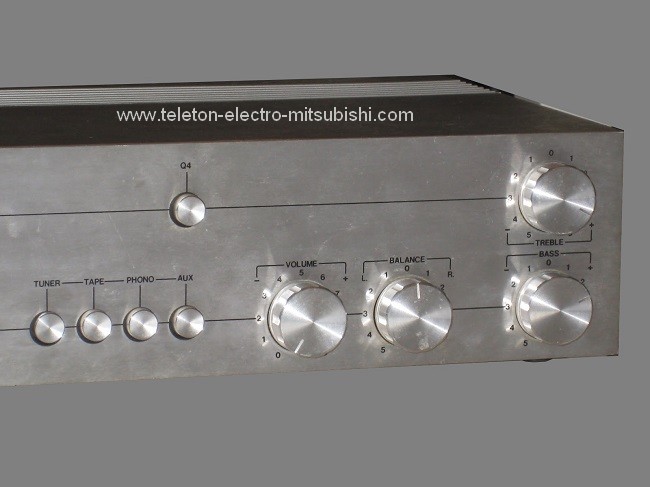 EA30
Quatre boutons rotatifs pour les réglages d'accord et le bouton Q4 un peu seul sur cette façade.



Four rotary knobs for tuning and the Q4 knob a little lonely on this facade

.



Vier Drehknöpfe zum Stimmen und der Q4-Knopf ein wenig einsam auf dieser Fassade

.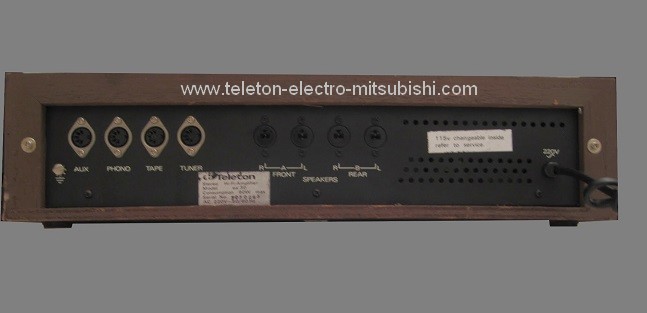 EA30
Entrées et soties DIN


DIN entries and soties

.


DIN Einträge und Soties

.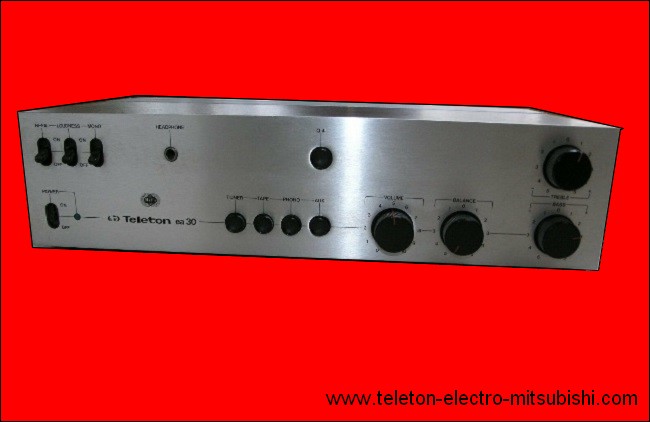 EA30
Parfois mes recherches sur la marque Teleton, offre des surprises comme ici avec ce EA30 équipé de boutons
noirs qui m'étaient totalement inconnus.

Sometimes my research on the Teleton brand, offers surprises like here with this EA30 equipped with
black buttons which were completely unknown to me.

Manchmal bietet meine Recherche nach der Marke Teleton Überraschungen wie hier mit diesem
EA30, der mit schwarzen Tasten ausgestattet ist, die mir völlig unbekannt waren.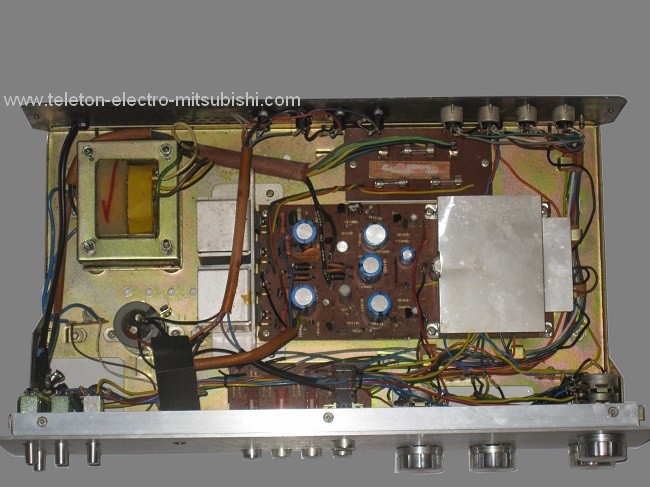 EA30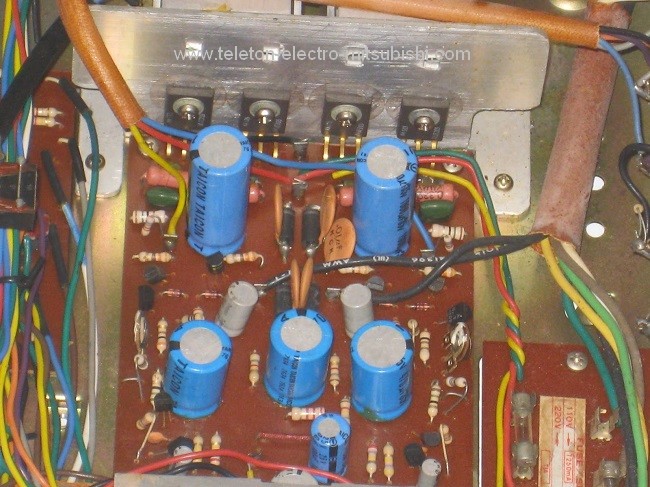 EA30
Avec 12w de puissance EA30 et dans l'entrée de gamme, mais il sera robuste dans le temps.

With 12w EA30 power and in the entry-level, but it will be robust in time.



Mit 12W EA30 Leistung und im Einstiegslevel wird es aber robust in der Zeit sein.