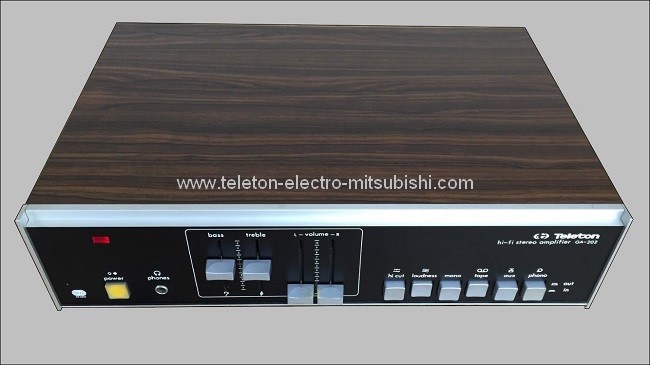 GA202
En 1973 HIFI Stéréo dit du GA202 " Il est remarquable que le taux de distorsion reste faible à puissance
élevée, cela signifie que le GA202 tient fort bien la puissance"



In 1973 HIFI Stereo says the GA202 "It is remarkable that the distortion rate remains low power


high, this means that the GA202 holds very well the power "

Im Jahr 1973 HIFI Stereo sagt der GA202 "Es ist bemerkenswert, dass die Verzerrungsrate bleibt
geringe Leistung

hoch, das bedeutet, dass der GA202 sehr gut die Leistung hält "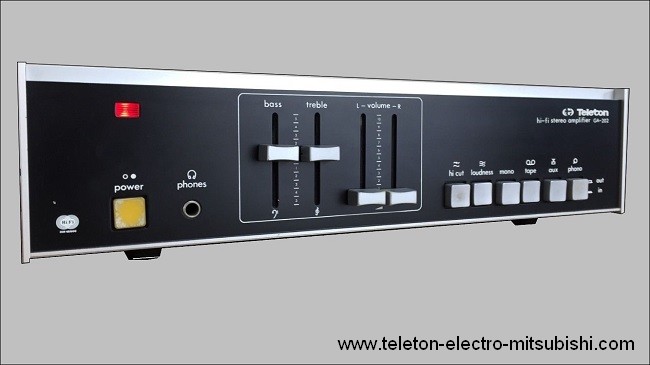 GA202
Avec un design directement inspiré de "Teleton electro Ltd" le GA202 est un très bon appareil de l'époque
une façade alu noir et le coffre bois il est bien dans le ton de ces années 1970, Il est le seul de toute
la marque à disposer du réglage du volume avec deux potentiomètres qui assurent en même
temps la balance, malgré seulement 27w l'écoute est très agréable à condition de trouver les bonnes enceintes
pas trop gourmande en fonctionnement.



With a design directly inspired by "Teleton electro Ltd" the GA202 is a very good device of the time




a black aluminum facade and the wooden chest it is well in the tone of the 1970s, It is the only one of all




the brand to have the volume control with two potentiometers that ensure the same




time balance, despite only 27w listening is very nice provided you find the right speakers


not too greedy in operation.

Mit einem Design, das direkt von "Teleton Electro Ltd" inspiriert wurde, ist der GA202 ein sehr gutes Gerät
der Zeit

eine schwarze Aluminiumfassade und die Holztruhe ist es im Ton der 1970er Jahre, es ist der einzige
von allen

Die Marke hat die Lautstärkeregelung mit zwei Potentiometern, die das gleiche gewährleisten
Zeitausgleich, trotz nur 27w Zuhören ist sehr schön, vorausgesetzt, Sie finden die richtigen Lautsprecher
nicht zu gierig in Betrieb.



GA202
De l'espace et un rangement bien fait, à noter la taille du transformateur.
Space and storage well done, note the size of the transformer.


Platz und Lagerung gut gemacht, beachten Sie die Größe des Transformators.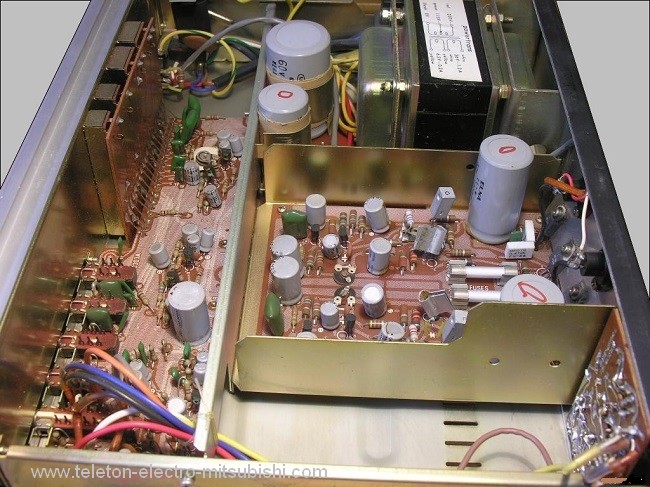 GA202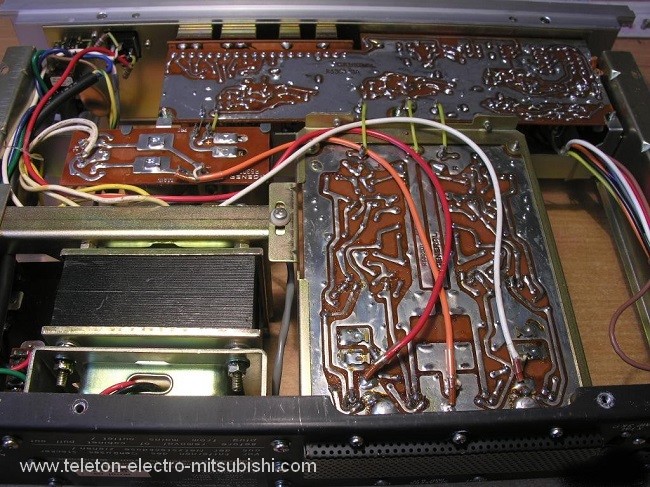 GA202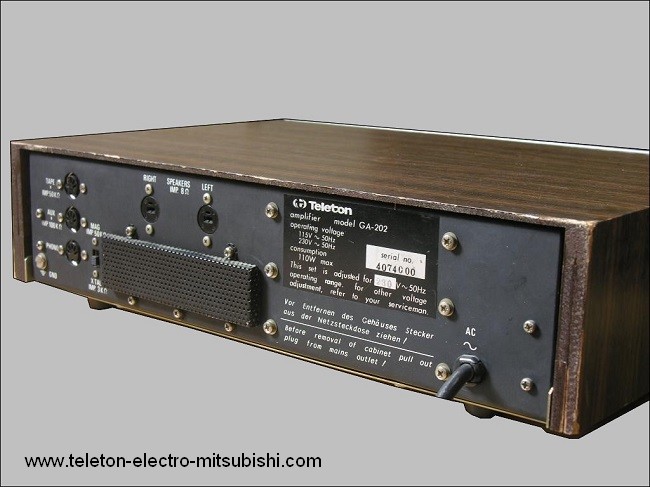 GA202
Des connections DIN et la petite grille de protection des transistors de puissances et à noter aussi l'interrupteur phono X-tal ou Mag.

DIN connections and the small protection grid of power transistors and also note the phono
switch X-tal or Mag.

DIN-Anschlüsse und das kleine Schutzgitter von Leistungstransistoren und beachten Sie auch den
Phono-Schalter X-tal oder Mag.